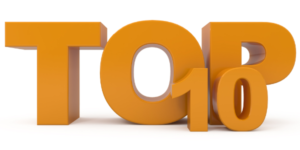 From time to time we like to break apart our sales history to see what we're selling, who we're selling to, and otherwise just take the pulse of our online parts ecommerce website.
Our top-10 parts sales over the past year (by total number of parts sold).
So, over the past 365 days, we've got a list of the top 10 parts that have been sold by us.  Interesting huh?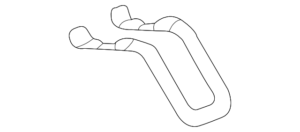 10.  (Chevrolet Equinox, Pontiac Torrent, Saturn Vue) STRIKER – GM 15295943.  This is the piece that holds in the glove box in the Chevy Equinox.  It must get bent a lot, which is why we sell so many of them.
9.  (Cadillac, Chevrolet, GMC, etc) MINI FUSE – GM 19209793.  You need factory OEM fuses, and we've got them.  Selling a lot of these fuses, they must be part of a "blowout" in our inventory.
8.  (Chevrolet Equinox, GMC Terrain) TANK STRAP – GM 22871234.  Not exactly certain why we're selling a lot of tank straps for the Chevy Equinox and GMC Terrain, but we are.  One of those things, maybe they break down over time or break apart in case of a wreck.  We've got them though.
7.  (Chevrolet, Pontiac)  MOUNT – GM 95015324.  This is the mount for several shocks/structs to go into.  Seems fitting that it would have to be ordered as well.
6.  (Buick, Cadillac, Chevrolet, GMC, Hummer, Pontiac) LOWER DEFLECTOR RETAINER – GM 11518017.  Another boring part, but we sell a lot of this stuff, usually part of a bigger order.  Using OEM connectors, clips and retainers helps you know that everything will fit together as it was designed to from the factory.
5.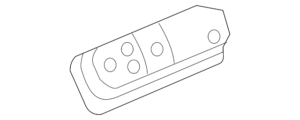 (Chevrolet Traverse) MULTI SWITCH – GM 22824079.  This is clearly related to people doing an upgrade on their non-towing Chevrolet Traverse vehicle and turning them into full towing-capable crossovers.  This switch has the towing button added to it, with the extra note "W/TRAILER PKG, W/O POWER LIFT GATE".  There are other versions of this same switch, if you have the power lift gate for example.  Looks like a lot of people want to use the Chevy Traverse to tow a trailer.  There are other similar parts for the Buick Enclave and GMC Acadia as well.
4.  (Cadillac, Chevrolet, GMC) BUMPER COVER RETAINER – GM 11612035.
3. (Cadillac, Chevrolet, GMC) ROCKER ARMS – GM 10214664.  This is a very interesting #3 for our list as it's simply replacement rocker arm for either the 6.2L, 6.0L or 5.3L engine.  I guess if you're going to rebuild the top-end of your GM engine, you're going to need these and since they seem to cover so many applications it's easy to see why so many have been purchased.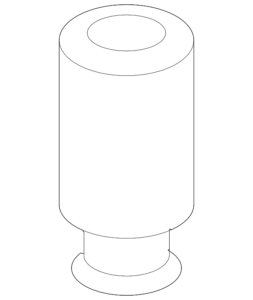 2.  (Hummer) AIR SPRING (Left or Right) – GM 15938306.  We told you that GM owners and repair shops order OEM shocks, struts and other suspension parts in much greater numbers than anything else.  This is proof, and not only that but this air spring is for the Hummer H2, proving that people really do see value in OEM parts for their GM trucks and suvs.
1.  (Buick, Cadillac, Chevrolet, Pontiac) Bumper Cover Retainer – GM 14093088.  Yeah, I know it's not very exciting, this we've sold more of this one particular part in the last year than anything else.  It's quick and easy to replace and it either holds in place your existing bumper cover or the new bumper cover that you purchase from GMPartsClub.com.