NEW PART # https://www.gmpartsclub.com/oem-parts/gm-smartphone-wireless-charging-upgrade-kit-2nd-generation-19421449
OLD PART # https://www.gmpartsclub.com/oem-parts/gm-module-pkg-84526978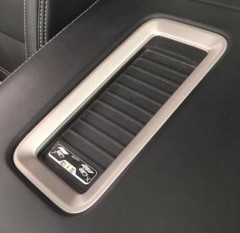 Generation II Wireless Charging Upgrade
GM released a "one size fits most" wireless charging Gen II module upgrade/retrofit module for the vehicles that are listed below.
The part number is 84526978 and it comes with one Generation 2 wirelsss charging module and one jumper harness to make this a true plug-and-play module.
Dealer price is $99, but we've got it for 34% off plus no-profit shipping charges to your door (or pickup in Dallas Will-call for free).
This kit fits:
2017-2018 Buick Lacrosse
2018 Buick Regal
2015-2018 Cadillac ATS/CTS/CT6/ELR/XT5/XTS/Escalade
2015-2017 Chevrolet Bolt/Suburban/Tahoe/Volt
2016-2018 Chevrolet Camaro/Impala/Malibu
2015-2018 Chevrolet Colorado/Cruze
2018 Chevrolet Equinox
2016-2017 Silverado/Sierra
2015-2018 GMC Canyon
2015-2017 GMC Yukon
2019 models – call us and we'll check fittment!
All listed must have come with factory installed Gen I wireless charging.